UK's Best Bartender Works In Edinburgh
By Christian Rose-Day (16 Jun 11)
Tags: Jamie MacDonald is the best bartender in Britain, it's official. So, in which Edinburgh bar does he work?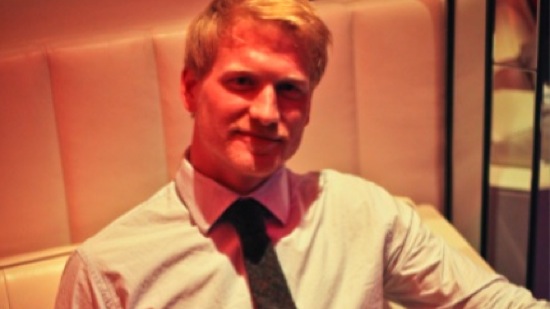 Jamie MacDonald of
The Raconteur
bar in Edinburgh was this week crowned the UK's best bartender in the UK final of World Class 2011 – the Oscar's of the bartending world. Held at
Floridita
in London, Jamie dazzled the judges by showcasing his exceptional mixology skills, triumphing over 14 of the UK's top bartenders.
Jamie will now take his place at the prestigious World Class Global Final in Delhi, India, representing the UK against bartenders from 29 countries from around the world for the chance to be crowned the 'world's best bartender'. Contestants will face a panel of the global bar industry's biggest names including Dale DeGroff, one of the world's premier mixologists; Hidetsugu Ueno, Tokyo's leading cocktail aficionado; Salvatore Calabrese, renowned as the 'Maestro' of bartending; Peter Dorelli, former President of the Bartender's Guild; and Gary Regan, author and journalist.
In the day-long UK final, Jamie and his fellow finalists were tested to the limit on bartending knowledge, mixology and innovation, with contestants demonstrating their creativity using surprise ingredients. After 14 bartenders were whittled down (from the 600 who entered the competition) to the final two, Jamie went head-to-head with Julien De Feral of
Lutyens
in London, to battle it out for a place in the World Class Global Final, creating their signature cocktail in front of the panel of judges. Once the panel had sampled their creation, Jamie was declared the winner with the Chaste made with Ketel One vodka, Benedictine, sweet Italian vermouth and Lagavulin.
Recent
Fluid News Articles